Grief On-line
Maisoon Al Saleh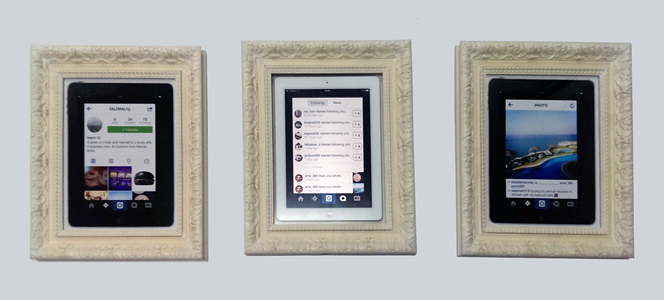 When people die, they leave certain things behind, including all their online profiles, email accounts, and social media information. Through my experience regarding my second cousin's death, the only thing that had reminded me of him was his social media account - Instagram - still streaming live. I've created this artwork, Grief On-line, based on my virtual grief towards him, and to all whom had gone through the same experience.
In Grief On-line, Salem had passed away, with a memorial left on his Instagram account @SalemAli13. As strangers comment on his posts while they are unaware of what had happened to him, and by relatives whom are grieving on-line, you'd notice the juxtaposition of comments between complementing his posts and expressing shock or grief about his passing. Nevertheless, his spirit would cherish the moment of everyone whom are interacting with him right now by following and commenting on his account.
Born in 1988, the up-and-coming Emirati artist and entrepreneur Maisoon Al Saleh is active in her practice both in Dubai and internationally. She graduated from Zayed University in 2010, with a degree in Interior Design. Al Saleh's first solo show was at the Maraya Art Center, Sharjah, in Autumn 2010 and her second solo show titled The Dara Chronicles, Dubai, in March 2013.
Al Saleh's work has been exhibited in UAE at various exhibitions, including Art Dubai; Emirati Expression at Emirates Palace, Abu Dhabi; Macedonian Museum, Greece; Palazzo TE Museum, Italy; Centro Cultural CajaGRANADA Memoria de, Spain; and her work has also been included in many shows in the United States. Her work is also included in the Barjeel Art Foundation collection in Sharjah.